Brooklyn's 2018 Michelin Guide
With a total of nine Michelin Star-recognized restaurants in Brooklyn, there is no doubt that the borough is a prime destination for those who appreciate the culinary world. From iconic locations such as The River Café and Peter Luger Steakhouse, to newer restaurant additions, so many delicious Brooklyn restaurants represent the forever-growing food scene here. Here are the nine must-visit Michelin Star awarded restaurants in the 2018 New York City guide.
Aska
47 S 5th Street
Williamsburg
This seasonal Scandinavian restaurant is located in an 1860's restored warehouse building at the edge of the Williamsburg Bridge. Run by Swedish chef Fredrik Berselius, the ten-table restaurant takes guests on a culinary journey of Scandinavian flavors, while Berselius prepares the next dish from an open kitchen. Aska also has a cellar bar and a summertime garden, where wine, beer and specialty cocktails are offered under the Brooklyn sky. Reservations are only needed for the tasting table, which received two Michelin Stars for 2018.
Blanca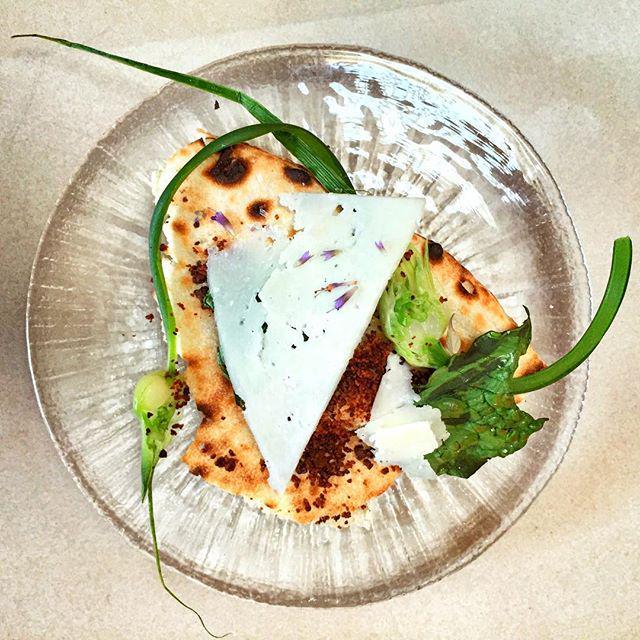 261 Moore Street
Bushwick
Roberta's may be a go-to spot for many visiting Brooklyn, but the reservation-only restaurant located inside the iconic Bushwick pizza joint received two Michelin Stars for 2018, with its upscale take on American foods. The loft space seats you at an open kitchen on Wednesdays, Thursdays, Fridays and Saturdays only. The restaurant is headed by Chef Carlo Mirarchi.
Delaware and Hudson
135 N 5th Street
Williamsburg
A petite restaurant in the buzzling heart of Williamsburg, this 35-seat "tavern" is a gem. Named after an early American canal system, which owner and chef Patti Jackson's great grandfather worked at, Delaware and Hudson suitably serves regional American food from Baltimore and Buffalo. The quaint restaurant earned one Michelin Star for the 2018 New York City guide.
Faro
436 Jefferson Street
Bushwick
Located in a renovated warehouse in an area of Bushwick famous for its impeccable street art and colorful murals by The Bushwick Collective, Faro serves rustic Italian meals, such as handmade pastas and wood-fired dishes. Opened in 2015, the restaurant focuses on using local grains from New York State farms to create seasonal American dishes. The tasting menu is served by reservation only on Friday and Saturday evenings, at the chef's counter facing the kitchen. Chef Kevin Adey is behind the tasty creations at Faro, earning one Michelin Star for 2018.
The Finch
212 Greene Avenue
Clinton Hill
Located inside a 120-year old refurbished Brooklyn brownstone, The Finch serves upscale, seasonal American dishes, combining traditional food and drinks with a modern twist. Chef and Owner Gabe McMackin is famous in the restaurant scene, but decided to open a small neighborhood restaurant in Clinton Hill to create a living restaurant where the choices made consider the long-term health of the business and surrounding community. The restaurant, earning one Michelin Star for the 2018 guide, explains its service and vibe by saying "It's a restaurant, it's a bird and a time of year.  It is also a reference point for what it feels like to be well cared for in a beautiful space by nice people."
La Vara
268 Clinton Street
Cobble Hill
In a neighborhood known for hip cafes, relaxed bars and casual restaurants, La Vara stands out as a Spanish tapas restaurant, influenced by Moorish and Jewish flavors. Chefs Alex Raij and Eder Montero are the rock-solid husband and wife team behind the restaurant, earning one Michelin Star for 2018. The restaurant is known for its bold and improvisational nature, combining the traditional with the contemporary. Often mentioned as a peaceful gem in the neighborhood bordering the hustle and bustle of Downtown Brooklyn.
Meadowsweet
149 Broadway
Williamsburg
Next door to the historic Williamsburgh Savings Bank building, which lights up in various colors at night, you will find this sweet restaurant with indoor and outdoor seating. Chef and Owner Polo Dobkin's restaurant has a European feel, serving Mediterranean-influenced American dishes and craft cocktails. The restaurant was opened in 2014 by Dobkins and his wife Stephanie Lempert, and is earning one Michelin Star for the third time in 2018.
Peter Luger
178 Broadway
Williamsburg
Opened as Carl Luger's Café, Billiards and Bowling Alley" opened in 1887, Peter Luger owned the establishment, but his nephew, Carl, manned the kitchen. Located at the foot of the Williamsburg Bridge, the business boomed in 1903 with the opening of the Bridge. Neighbor Sol Forman won the auction of the Luger establishment in 1920 and renamed it Peter Luger. Serving fine meats since its opening, the iconic Brooklyn restaurant has earned a Michelin Star every year since 1984, and is listed again for 2018 with a new shining star.
The River Café
1 Water Street
DUMBO
You will find the iconic Michelin Star rated The River Café steps from NYC Ferry's Pier 1 dock in Brooklyn Bridge Park. As a landmark eatery under the Brooklyn Bridge, with views of the Manhattan skyline and the East River, the newly renovated American restaurant is not to be missed. As the restaurant's website says "The changing tides of fashion and trends may come and go, but Michael O'Keeffe's vision of timelessness expressed as a Restaurant will always be The River Café."
Despite having relocated to Manhattan (we like to think it is to bring the Brooklyn cool across the river), we wish to also announce that the Chef's Table at Brooklyn Fare in Manhattan received three stars!